Take a Dip in our Heated Pool
Call 352-463-0800 for reservations and information.
Events at Otter
Be sure to check out our upcoming, fun events!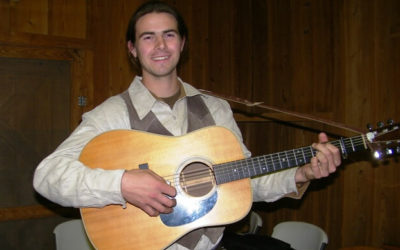 Sponserd by: Cabin 22 Sound Productions Presents "An Evening of Bluegrass" FAMILY ENTERTAINMENT AT OTTER SPRINGS - SPRING HOUSE LODGE Saturday Aug. 5, 2017 at 6:30pm Featuring Fire Creek Mike Fox and Friends FREE ADMISSION Food and Beverages proceeds to benefit the...
read more

Welcome
Experience 636 acres of natural Florida at Otter Springs Park & Campground.
Our centerpiece, Otter Springs, is a second magnitude natural spring with an average temperature of 73 degrees and a flow of 10 million gallons of sparkling pure water daily. The spring creates a large clear pool and stream, which flows into the nearby Suwannee River.
The serene setting is perfect for fishing, bird watching, hiking and other outdoor activities.
And when you want a little bit of both indoor comfort and outdoor beauty, relax at a poolside table or swim laps in our enclosed pool pavilion.
Otter Springs Park & Campground provides a perfect base camp to explore Florida's Nature Coast, a nine-county stretch along the gulf that offers unique recreational and cultural adventures in an unspoiled environment.